13 things every woman should do...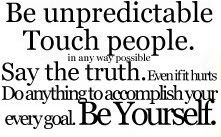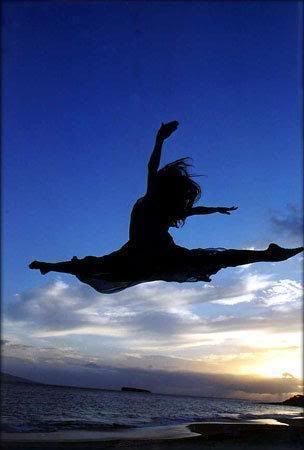 1. Love yourself and your body no matter what shape it is in!
2. Don't forget your worth.
3. Own at least 1 pair of 4+ inch heels regardless if you wear them or not
4. Dress up just for the heck of it
5. Don't let other peoples ideas and judgements change the way you want to live your life
6. Pamper yourself at least once every few days, even if it is a super long hot shower at midnight because finally your house is quiet, and nobody is banging on the door!
7. Feel like a million dollars even if you are just going to the grocery store
8. BE CONFIDENT we are all beautiful
9. Love with all your heart and dont be afraid
10. Buy something nice regardless of the price, beacause you really want it and you deserve it
11. Dance everywhere, all the time, be goofy and have fun, even when your standing in line at the bank, so many friends to be made!
12. Be yourself all the time, embrace yourself, and don't worry about what people might be thinking
13. Know you are wonderful in your own way and dont ever forget it! Love yourslef before anything because when you love yourself you allow others to love you!