What is the sexiest part of the body?
Well for men it would have to be the "V" I have no clue what the proper term for that would be but here is the PERFECT example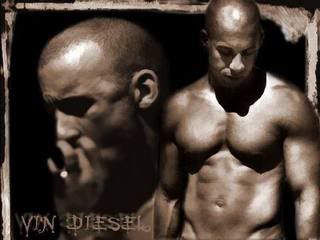 and for women I would have to say backs are so pretty.
If you kissed a frog, who would you like it to turn into?
That would have to be my husband...when I was little we had a creek running through my backyard and there was always a ton of frogs in there and yes I did kiss them and I would wait for them to turn into my prince and I was always so confused and disappointed when it never happened...I cant believe I really put that up here! HA! I was a strange child!
What do you have stuck up on your refrigerator right now?
Magnets, pictures of my family and lots of 'save the date' wedding things!