13 things I wish I were doing right now...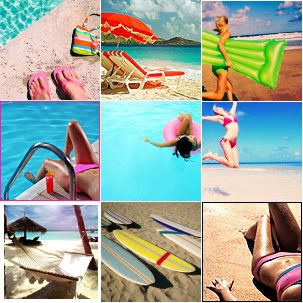 1. I wish I were on Vacation
2. Anywhere with my husband, even if he was home
3. Home all alone, with my kids with my mom!!!
4. On the lake in 90 degree weather
5. Exercising...
6. Relaxing while the kids are taking a nap
7. Shopping somewhere in OC or Cabazon
8. Eating Sushi at a really nice restaurant overlooking the ocean
9. Driving somewhere fun
10. In Palm Springs at the pool
11. Getting a massage instead of giving one later
12. Hanging out with my friends
13. Having a BBQ with my husband and his amazing steak...yum
If I were doing any one of these amazing things right now I would so amazingly happy! But instead I have a million non fun things to do today, including going to the bank with 2 little kids that HATE the bank...and I have to work at my parents house, and I'm already late, I miss my husband, and I have to pay bills today! YUCK! However, I am happy and blessed that God gave me another day in this world and to be with my kids and family and be able to pay my bills, and have the oppertunity to work, so my day isnt that bad I just have to remember all the blessings I have and hey maybe God will even have my Dad bring some sushi back with him tonight....hahaha its a thought, and quite possible!